Tangier's Medina (old-walled city) is a lively place, its alleyways are filled with shops and tea-houses.
The medina is divided into five separate quarters (though it might be difficult to tell) all around a main square by the name of Zoco Chico. This square used to be the "heart" of Tangier and, for generations, passersby have met for business or stopped to do a little people watching here.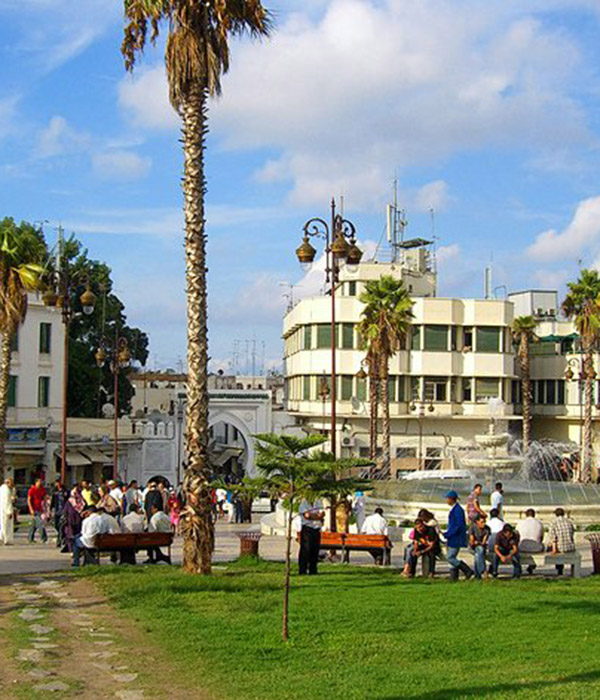 Place de France – is the heart of ville nouvelle and the social focal point for the middle classes in Tangier. A good place to sip some tea and enjoy the sea view is the highly recommended Terrasse des Paresseux just east of the Place.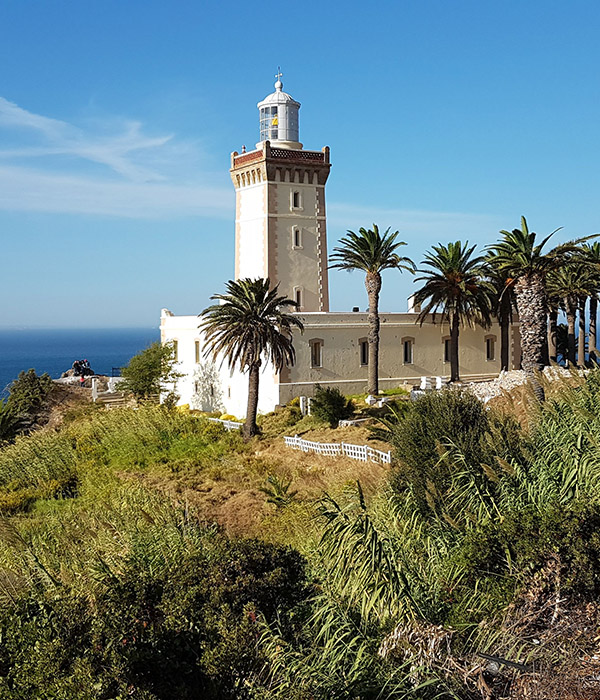 Located just outside Tangier is the Lighthouse of Cap Spartel, a favourite viewing and picnic point, where you can sometimes see the extraordinary meeting of the Atlantic Ocean and Mediterranean Sea; one turquoise and the other one dark blue.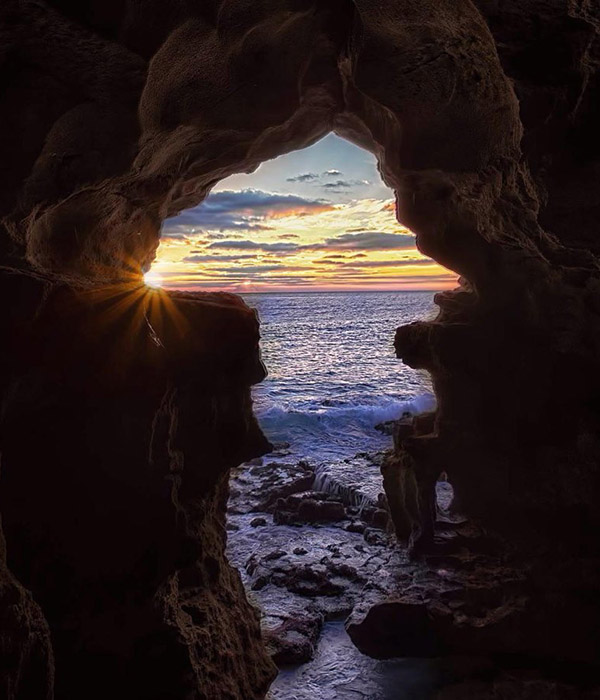 The caves of Hercules (14 km)
Located just 14kms west of Tangier is a place of stunning natural beauty and great archaeological significance. This is where the mythical figure, Hercules rested after finishing his 12 labors.
Swimming here can be quite dangerous, the offshore currents can get very strong. If you're not a strong swimmer, it's best to stick to sunbathing or sightseeing.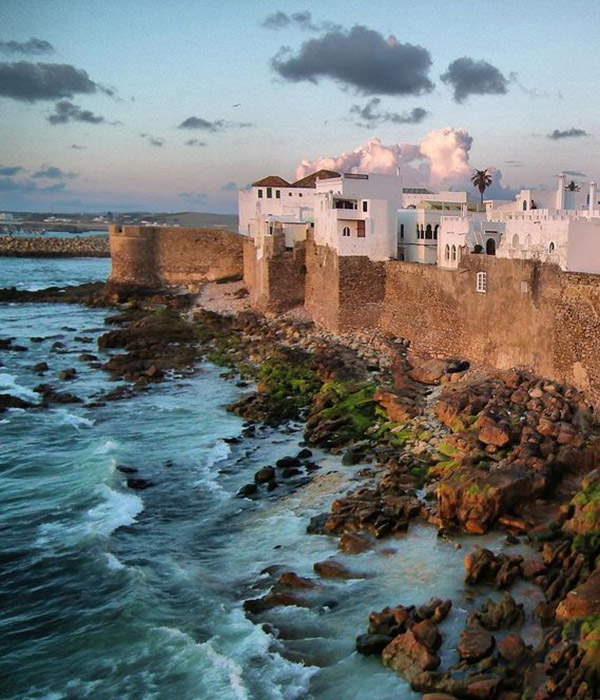 Visitors to Asilah enjoy walking through the maize of streets in the old medina which has been meticulously restored. Many of the walls are painted bright white and blue, and the doors are just lovely. The ramparts built around the old town are in good shape, and perfect for sitting on to watch the sunset over the blue Atlantic ocean. The walls go straight down to the rocks and sea below, and offer great views of the fishing boats coming back after a day out at sea.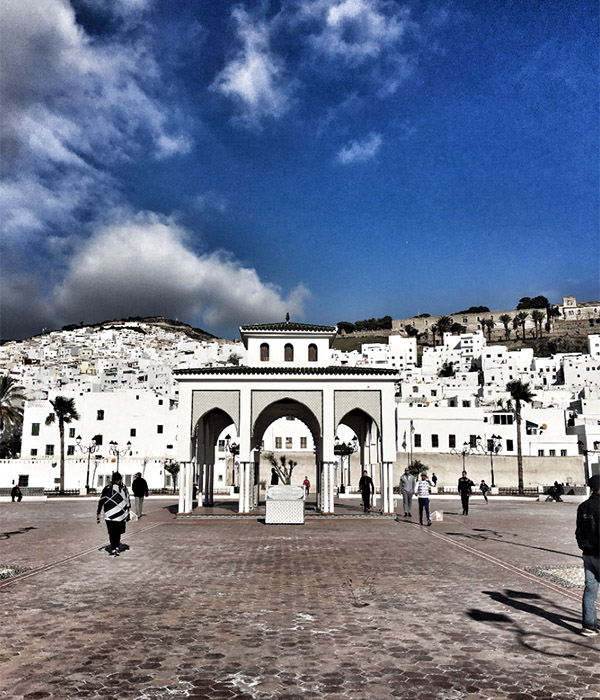 Tetouan offers a unique perspective on the multicultural history of northern Morocco and, because of it's relatively small size, it offers visitors a chance to explore without getting hopelessly lost. With one of the nicest large cities in Morocco, several great beaches half an hour drive away and a dubious reputation, Tetouan holds all the fascination you would expect from Morocco.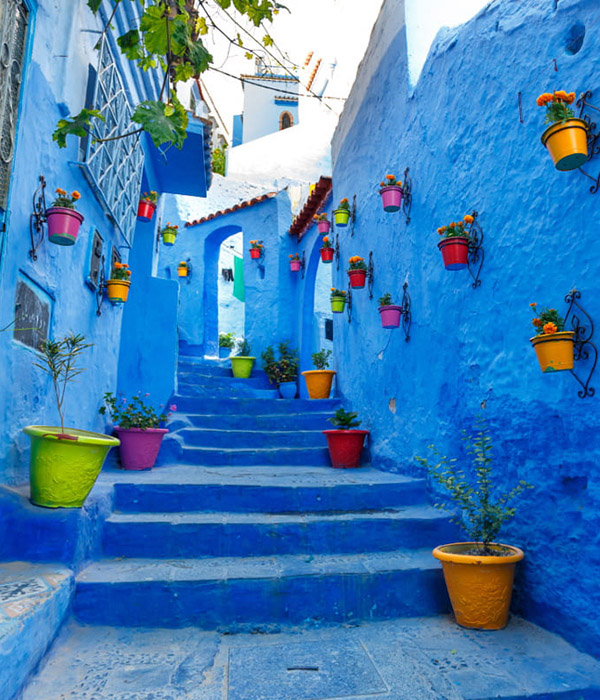 This stunning Moroccan city in the Rif Mountains was originally built as a fortress in the 15th century. Architecture enthusiasts will marvel at the Jewish-inspired blue-tinted buildings, octagonal mosque and Spanish ruins.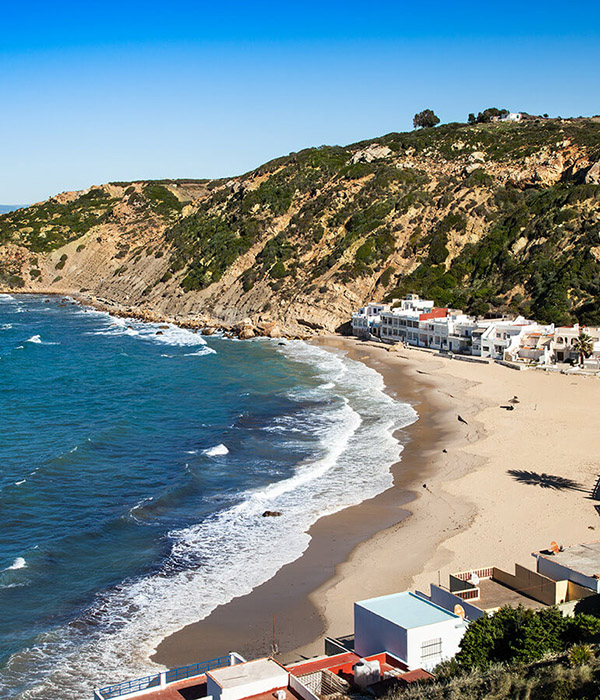 The Achakar Beach is one of the most beautiful natural beaches of the Atlantic part of Tanger Region. The beach is located about 18 Km from Tangier.
Lifeguards are available all the day during the whole season from 9am to 6 pm.